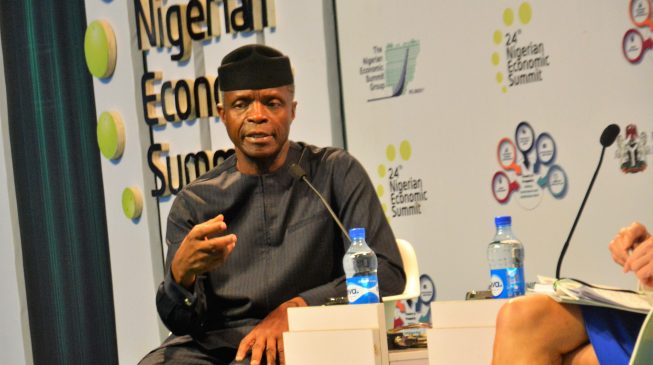 Osinbajo Accuses Religious Leaders, Politicians of Hindering Fight Against Corruption
Samuel Mayowa
October 23, 2018
Vice President, Yemi Osinbajo has revealed that religious leaders and politicians serve as hindrances to his fight against corruption.
Nigeria's number 2 citizen, while making the revelation on Monday at the 24th Nigerian Economic Summit plenary on corruption and rule of law, in Abuja, explained that they usually stop him from sacking corrupt public officials.
In his words, "I would like to refer to the Nigerian elite, and it's probably not fair to be that broad, but practically, every segment, because people who have access to you, they could be political leaders, religious leaders, business leaders, whoever has access to you.
"We have a system where people just feel like, 'why don't you just give this guy a break?' Which, again is part of the problem. You don't get one call; you get several calls."
Osinbajo further reiterated President Muhammadu Buhari government's resolve to tackle both corruption and systemic corruption.
Osinbajo admits that since assuming power, he is now aware of the impact corruption can have on a country, adding that in Nigeria's case, it is more than he ever imagined.
Picture Source- The Cable