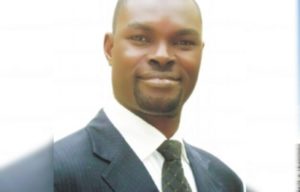 The Senior Pastor of God's Kingdom Christian Centre, Rev. John Kome has admonished politicians to imbibe righteousness while preaching politics without violence to the younger generation.
Kome, who is also an African Democratic Congress (ADC) House of Assembly candidate for Ikeja Constituency, made the appeal while speaking in a news conference on Sunday in Lagos.
According to the Pastor, "If blood shedding and bloodletting are what our older politicians are bequeathing to our younger generation, then the future of our youths is bleak.''
The ADC candidate also urged security agencies to help in checkmating the unending political killings taking place in mostly the Northern part of the country.
He added that any law likely to inhibit the growth, development and well-being of the people should be opposed.
"When our youths are jobless there will be increase in crimes, what the youths need is an entrepreneurial mindset. What the youths need is to graduate and not look for white collar jobs,'' the cleric concluded.