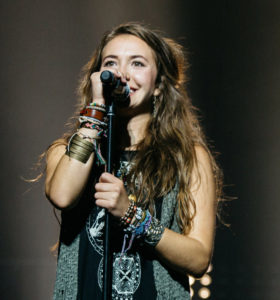 American contemporary Christian music singer and songwriter, Lauren Ashley Daigle has thanked God for the grace to sing Christian songs that wins Grammy awards.
The American singer expressed her gratitude to God while delivering her acceptance speech at the 61st Annual Grammy Awards ceremony recently at Staples Center in Los Angeles.
Daigle said, "This record I will tell you just came out of a season of realizing, we are just supposed to look up. With everything that we do we are supposed to have love and I love that music gives us the opportunity to look up.
"It gives us the opportunity to spread love to the entire world. So I just wanna thank Jesus for letting me be a part of this. He has put a voice in my throat.
"For everybody who is a writer, who is ever involved in all things, I just think it is such a gift. This community of music, I love it so much and I am just incredible grateful. Daigle expressed.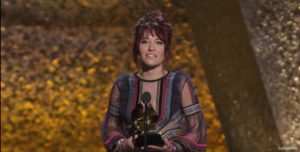 Giantability News gathered that the singer won Best Contemporary Christian Music Performance/Song category for her song titled "You Say," co-written with Jason Ingram and Paul Mabury, and Best Contemporary Christian Music Album category for "Look Up Child."
She thanked organizers of the award and implored fellow Christian musicians to keep the good work alive.