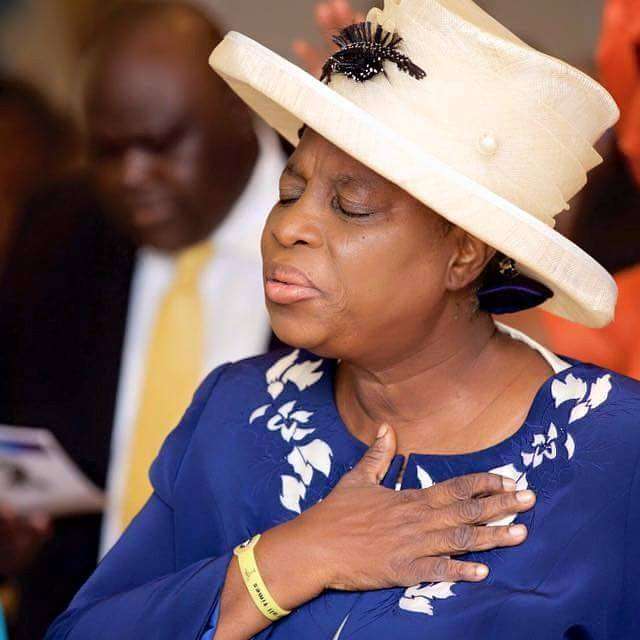 Pastor Folu Adeboye Urges Nigerians to Pray for Peace
By: Oluwaseyi Jeje
November 12, 2018
Wife of the General Overseer, Redeemed Christian Church of God (RCCG), Pastor Folu Adeboye has admonished Nigerians to call on God for peace and prosperity in the country.
Adeboye while leading a special prayer for Nigeria at the 17th Annual Abuja Special Holy Ghost Service, RCCG Camp, KM 23, Auta-Gurgu Village, Abuja-Keffi Expressway, stressed the need for special prayers for God's intervention in the country's challenges.
Adeboye, fondly called Mummy G.O, led the congregation to pray for President Muhammadu Buhari; Vice President, Professor Yemi Osinbajo (SAN) and authorities at all levels for God's guidance in the affairs concerning Nigeria.
She further charged Christians to pray for forgiveness of sins: "We plead for the forgiveness of ancestral sins, idolatry, murder, stealing, greed, selfishness and other sins that might be working against our progress as a nation; we ask for forgiveness in all realms for our nation.
"Imbibe in us the spirit of the fear of God in all our undertakings as leaders and citizens of this nation and let Nigeria be God's own nation with peace, progress and prosperity in Jesus mighty name," she prayed.
Picture Source- Pulse