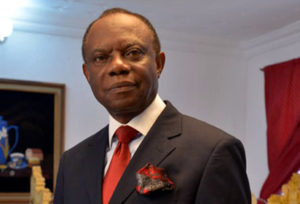 President of the Pentecostal Fellowship of Nigeria (PFN), Reverend Felix Omobude, All Progressives Congress (APC) and Peoples Democratic Party (PDP) Kebbi State chapters have condemned the postponement of the February 16, Presidential and National Assembly elections by the Independent National Electoral Commission (INEC).
In statements issued by the PFN president; APC chairman, Bala Sani Kangiwa and PDP spokesman, Ibrahim Omen on Sunday, they expressed their surprise at the sudden change of date by INEC's Chairman, Mahmood Yakubu at 2am of the said Election Day.
Omobude described the adjournment as a "national disgrace and embarrassment", noting that the commission had about four years of preparations and as such had no acceptable excuse to offer Nigerians.
"It is very sad and disappointing for INEC to dash the hope of Nigerians to vote on Saturday, February 16, 2019, at the very last minute, after serious preparations and sacrifices put in place by Nigerians to perform their franchise." As contained in Omobude's statement.
The president pleaded with Nigerians not to lose hopes but rather continue to work for the best and exercise their vote rights come February 23.
He called on the commission to ensure coordination during the elections as the world is watching, "The leadership of INEC and all those having one role or the other to play in the conduct of this year's general elections should know that all eyes are on them, both in Nigeria and internationally." The PFN president wrote.
Meanwhile, Kangiawa added that citizens were frustrated considering the fact that voters had travelled far just to cast their votes.
"Some people have traveled to their villages with their families just to ensure that they vote during the polls. Now, some of them may not have the privilege to exercise their franchise because they cannot go back again."
The parties, however, encouraged their supporters, urging them not to be discouraged over the adjournment.