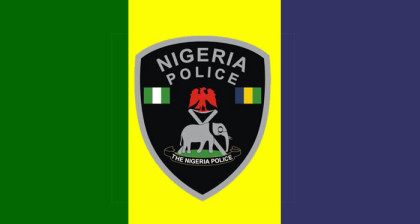 Police Investigates Murder of Pastors, Others in Abia
Anne Bassey
October 24, 2018
Abia Police Command has commenced investigation into the alleged murder of two priests and a woman at Umuobia Housing Estate, Umuahia.
Public Relations Officer of the Command, Geoffrey Ogbonna, on Monday made this known to the News Agency of Nigeria (NAN) in Umuahia.
News Agency of Nigeria (NAN) reports that the deceased, Kelechi Iwuanyanwu was a pastor and founder of a new generation Church, Winds of Glory at Ohokobe-Ndume in Umuahia North Local Government Area.
Iwuanyanwu was murdered in his residence in the early hours of Sunday, October 14, along with his supposed mistress and woman leader of the church, Ruth Andrews and the assistant pastor, Kalu Ikeagwu.
Ogbonna said that the command hopes to bring the perpetrators of the dastardly act to justice.
NAN disclosed that the remains of the deceased persons were recovered on Saturday by the police, following a report by Ikeagwu's relatives and members of the church.
The Police spokesman called on individuals with useful information to report to the police.
"We appeal to anybody with useful information that will help us to unravel the killers to come to the command with such information."
He revealed that a team of policemen led by the Deputy Commissioner-in-charge of the State Criminal Investigation Department, Patrick Edung, retrieved the corpses, adding that preliminary results reveal that the deceased were all murdered by their assailants with a machete.
Ogbonna explained that members of the church became worried when the pastor, his assistant and Ruth did not attend services on the 14th and 17th of October of the same week and decided to visit the pastor's house only to find decomposing corpses in Iwuanyanwu's bungalow.
"Upon getting to the house, they noticed that the place was under lock and key, with bad odour oozing out of the compound.
"They decided to scale the fence into the compound and when they peeped through the windows, they found the three corpses in different locations inside the house," he said.
He also added that the attackers took away electronic gadgets and cars belonging to the pastor.
Picture Source- NTA