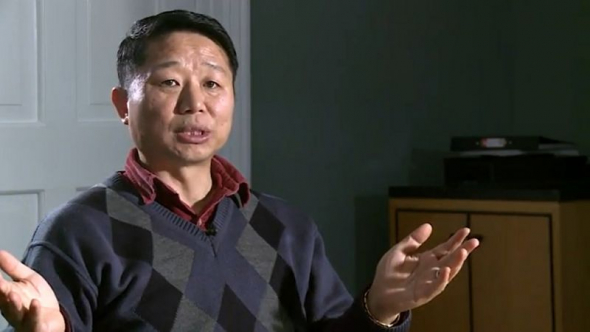 A Christian prison chaplain, Pastor Paul Song who was forced out of his position last year, has said Islamists took over the Bible classes at the London prison where he served.
The evangelical pastor, who has recently been reinstated by Her Majesty's Prison (HMP)  Brixton in London following an independent review, told The Mail that he was ousted after he was accused by a Muslim chaplain of being a 'terrorist.'
Song insists that radical jihadists 'who backed ISIS' hijacked his Bible classes and influenced the running of the prison.
"My courses were often disrupted in this way. Two or three would often come to my classes and rant about different things like how the actions of suicide bombers were justified. There was nothing I could do," he recalled.
South Korean-born Song also said that he was racially abused and attacked for his Christian faith by the Islamic militants.
"It was obscene," the chaplain of 19 years said.
He added that other volunteer chaplains alongside inmates were driven out by the radicals, telling them to convert to Islam for their own protection.
"My colleagues couldn't take any more,
"My classes were often disrupted. At times inmates openly spoke in the chapel in support of Islamic State and suicide bombers. And there was nothing I could do about it … They spoke with such hatred of Britain that it was frightening."
The pastor said that he was hit on the back of the head, jeered and abused on occasions.
"They also tried to convert me. They'd scream in my face, Arabic things such as 'Allahu Akbar' – Allah is greatest. They'd also criticize Christianity, comparing it unfavorably to Islam," Song described.
"One day I was walking through a section of a wing housing many of the Muslim prisoners when one of them came at me from behind and hit me hard on the back. They were all laughing calling me a 'Chinky' and 'Crazy Christian.' It was very frightening.'
It was Islamic imam Mohammed Yusuf Ahmed who accused the evangelical preacher of extremism in his courses, which led to Brixton prison initially ousting him from his role.
Song said of the teaching material in question: "They are mainstream courses used by churches throughout the world. [The imam] said he wanted to 'change the Christian domination' within the prison."
Andrea Williams of the Christian Legal Center,  which has been defending Christians in various legal challenges they face in the U.K., said branding the pastor as an extremist "defied belief."
"It is wonderful to see justice done," Williams added of the pastor's reinstatement.
A Prison Service spokesman responded to Song's latest accusations by releasing a short statement : "There is absolutely no evidence to support claims relating to extremist behavior at HMP Brixton."
By: Ololade Olatimehin