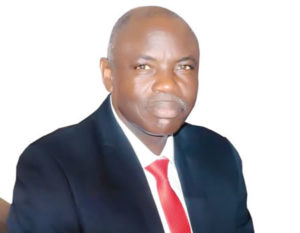 President, Pentecostal Sanctuary Bible Ministries (PSBM), Prophet Sunday Dare Iyunade, has warned that there is nothing anybody could do to prevent an impending hardship in the country.
Iyunade gave this warning in a press briefing held at the church headquarters, Ode egbo, Ijebu Ode, Ogun State to mark the 23rd anniversary of the ministry.
According to him, God revealed to him that, "the economy of the country will not be buoyant either during this tenure, it will continue to depreciate. God told me the economic policy of the government will bring no positive change.
"Investors will stay away in protest of government policies. International organizations will reduce their support and funding for the country. God told me the hunger He told me about is yet to manifest and that whatever we might have seen is just on the surface. However, God shall feed His people".
He explained that God also told him of an imminent whirlwind of politics that will blow off many politicians in the country leading to some sort of political reorganization in the country.
Iyunade said problems of insecurities would characterize the second term of President Muhammadu Buhari as terrorists and criminals would devise new strategies.
He urged Nigerians to pray for the government for wisdom to handle this situation.
The man of God also urged the Christian community to increase their evangelism drive to reach the unreached for Christ and must also be ready to persevere like never before because of policy of the government which would not in any way favour them.