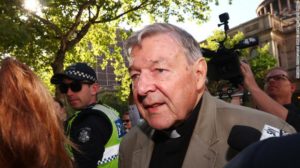 Ex-senior adviser to Pope Francis and former Vatican City treasurer, Cardinal George Pell has received a 6-year prison sentence after found guilty of sexually assaulting two choirboys sometime in the late 1990s.
Chief Judge, Peter Kidd passed Pell's judgment on Wednesday after finding him guilty, making Pell the highest ranking Vatican official ever convicted of sex abuse, Christian Post reports.
The judgement which was passed in a court in Australia and broadcast worldwide, featured Pell showing no reaction when Judge Kidd gave his verdict.
Giantability News gathered that the Judge at the sentencing said, "Your conduct was permeated by staggering arrogance. I would characterize these breaches and abuses as grave."
In another development, the former treasurer was charged in 2017 with multiple counts of sexual assault of minors but denied the accusations.
He said at the time, "I'm looking forward finally to having my day in court. I'm innocent of these charges, they are false. The whole idea of sexual abuse is abhorrent to me.
"These matters have been under investigation now for two years. There have been leaks to the media, there's been relentless character assassination and for more than a month, claims that a decision on whether to lay charges was imminent." He said.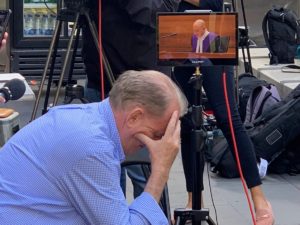 However, a 12-member jury in the County Court of the State of Victoria, Melbourne in December 2018 had found Pell guilty on five counts of sex abuse.
Judge Kidd has noted that Pell's conviction is "not to be made a scapegoat for any failings or perceived failings of the Catholic Church."
Meanwhile, one of the surviving victims through his lawyer, Vivian Waller has said after the judgement that it was hard for him "to take comfort in this outcome."