"Dead flies cause the ointment of the apothecary to send forth a stinking savour: so doth a little folly him that is in reputation for wisdom and honour."–Ecclesiastes 10:1
There is no gainsaying the fact that the clergy in Nigeria has drifted from the position of honor and respect that they have enjoyed for so many years to that of disrepute and dishonor simply because they have failed to focus and commit themselves to their calling.  The least of those who fall into this category, especially the Pentecostal pastors, is endless.  Why the reputation of some of them has been hidden from public condemnation is not as if they are more righteous than the others but it has been simply because they do not pastor megachurches and fly on jets as those who are in the public glare.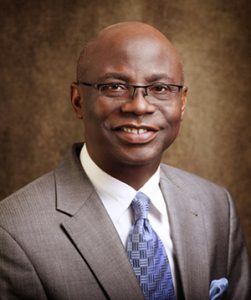 One of such pastors, who had enjoyed a considerable measure of respect, is Pastor Tunde Bakare, SeniorPastor at the Latter Rain Assembly Church, which now is known as the global citadel church, located in the Oregun area of Ikeja in Lagos.  However, despite the fact that this pastor does not fly jets or own a megachurch with a large congregation, he is also popular in his own right.  through his television ministry which comes up on Channels TV, which comes on every Sunday.
The turning point that makes the above scripture applicable to him in totality is his ambition to run for the post of President of Nigeria in 2023 as he declared in a television interview on the same Channels TV.  It is very important to know, also, that this pastor is a lawyer by training as well a Yoruba by birth.  This brief introduction about him is instructive especially because the Yorubas, who are one of the major ethnic groups in Nigeria that are agitating for self-determination with a view to creating the Oduduwa Republic, happened to be his constituency.  It is important also to note that Pastor Tunde Bakare was in 2011 the running mate of the present tyrant and dictator in the person of Major General Muhammadu Buhari, who is the President of Nigeria.
The current President is adjudged to be the worst leader in the history of the country.  Nigeria, under the watch of Buhari, is in serious crisis with the problem of insecurity at its worst in the history of the country.  The country has become the safe haven for the boko haram insurgents, banditry, kidnapping, armed robbery, incessant killings. All of these acts are being perpetrated by the Fulani herdsmen who happen to be the kinsmen of the President.
They commit these heinous crimes with impunity and with no single arrests ever made so far.  From all angles, it is known all over the world that Nigeria, as a country that used to be described as the giant of Africa, is being reduced to a shadow of itself.  This, in other words, connotes that Nigeria is partially existing.
In spite of all the evil that is going on and with no workable solutions in sight, the elites who form the majority in our house of assemblies both in the states and at the federal level are only concerned about the 2023 elections in a country whose unity and stability fits in for description as fragile.  The clergy, who ordinarily should have been the watchdog of the country and God's mouthpiece to the people, has been reduced to entertainers, businessmen, and fraudsters.  The clergy no longer hear from God but themselves, and to this end, nothing good is forthcoming from their end.  They are preoccupied with the building of megachurches and the buying and renting out of jets, at the expense of their original assignment of being the light and the salt of the world.  It is common saying that when a fish is about to rot, the rottenness begins from the head, and this is the same situation with the clergy.
The Pentecostal pastors, rather than being the spiritual arrows of God, are themselves problems to the nations, and all you hear them speak out from their pulpits is boastful and empty declarations. With the Pentecostal pastors in Nigeria, decorum, humility and the fear of God are no longer fashionable and have been thrown into the dust bin, and that explains why Nigeria's recovery is elusive and not in sight.  By calling and positioning, Pastor Tunde Bakare belongs to this class of pastors.
No right-thinking person, especially Nigerians, ever expected that Pastor Tunde Bakare would come out and declare his intention to run for the presidency at this time when the clergy as an institution has failed the country.  Apart from him belonging to this failed institution, he himself as the running mate of President Buhari in 2011, and seemed not to have learned any lessons from the past and the present.  The only problem with making mistakes is to keep making them.  The pertinent question that Pastor Tunde Bakare should have been asked is what would he have done if he were to be the vice-president of President Buhari, a position which is currently occupied by Professor Yemi Osibajo, who also is a Pentecostal pastor of the Redeemed Christian Church of God.  A man of understanding should know that no one builds a reputation on what he intends to do.
Pastor Tunde Bakare indicated that Nigeria as a country is better off as one indivisible entity but contradicts himself also by saying that you can only keep people together where there is equality and justice.  It is obvious to every right-thinking Nigerian that the bane of the unity and stability of Nigeria as a country is nepotism, corruption, and injustice.  Where does Pastor Tunde Bakare intend to start from?  And besides, what is his political pedigree apart from a failed attempt as the running mate of Buhari in 2011?
Discovery, to my understanding, consists of seeing what everybody has seen and thinking what nobody has thought.  And if this definition is anything to go by, what is clear to every perceptive observer and student of history is that Pastor Tunde Bakare is just trying to play smart by presenting himself to assuage the feelings of his kinsmen in matters of injustice, relegation, and oppression, which they have suffered for decades.  Pastor Tunde Bakare is trying to present himself as a "good boy" who can help the Fulanis bring back the Yorubas by changing their minds from their already-concluded self-determination agenda.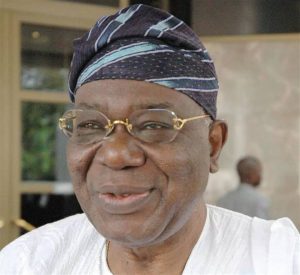 He fits in for description as another "Ernest Shonekan" in the making, the former head of the interim government during the regime of the former dictator General Ibrahim Badamosi Babangida.  What the truth that Pastor Tunde Bakare seems to have forgotten about humanity and their wiring, especially in relation to the agitators for the Republic of Biafra and the Oduduwa Republic is that "once the mind has been stretched by a new idea, it will never return again to its original size."–Oliver W. Holmes.  Pastor Tunde Bakare should also borrow a leaf from the saying of Steven Jobs that:  "Overnight success takes off a long time."  It is not enough for him to wake up and begin to daydream that he can turn Nigeria around.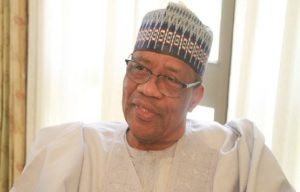 In closing, let him also take counsel from one of the sayings of the wise as follows:  "Believe nothing on the faith of traditions, even though they have been held in honor for many generations and in diverse places. Do not believe a thing because many people speak of it. Do not believe on the faith of the sages of the past. Do not believe what you yourself have imagined, persuading yourself that a God inspires you. Believe nothing on the sole authority of your masters and priests. After examination, believe what you yourself have tested and found to be reasonable, and conform your conduct thereto."–Gautama Buddha
On a final note, Pastor Tunde Bakare is called upon and admonished to have a rethink, for it is better to turn back from going on the wrong road than to lose your way and your colorful destiny, the truly educated never graduate.  "Let us resolve to be masters, not the victims, of our history, controlling our own destiny without giving way to blind suspicions and emotions."–John F. Kennedy.  Let it be said loud and clear that Pastor Tunde Bakare cannot and will not become the President of Nigeria.  For he does not have what it takes to become it.  A word, they say, is enough for the wise, and if he wants to remain honorable as he has always been, let him humbly retrace his steps and have a change of mind.
"Kiss the hand of him who will renounce what he has publicly taught when convicted of his error, and with heartfelt joy, embraces the truth though with a sacrifice of favourite opinion."–Johann Kaspar Lavater.  May this be our beloved Pastor Tunde Bakare.  "Before I was afflicted, I went astray, but now I keep thy word."–Psalm 119:67.  Wisdom is profitable to direct.  God bless you, God bless us all.
Samuel 'Tunji Adeyanju