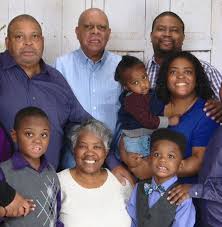 A terrible tragedy struck last week on Table Rock Lake in Branson, MO. A boating accident occurred during a severe thunderstorm and took the lives of 17 people.  Among the 17 were 9 members of the same family, the Coleman family.
Eleven members of the family were on the boat tour but only two survived, Tia Coleman and her nephew.
According to the Christian Post, Tia Coleman told KOLR10, "I couldn't see anybody, I couldn't hear anything."  She said, "I couldn't hear screams, it felt like I was out there on my own. And I was yelling, screaming, and finally, I said Lord, just let me die, let me die, I can't keep drowning, I just can't keep drowning. And then I just let go."
Coleman, who is from Indiana, described the early stages of the storm before the boat sank.  "Everybody started getting like 'hey, this is getting a little bit too much,'" said Coleman, "and then it got really choppy and big swells of water started coming in to the boat, then a really huge wave swept over and when that wave swept over, the last thing I heard my sister-in-law say was 'grab the baby.'"
She continued, ""I had my son right next to me. But when the water filled up the boat, I could no longer see. I couldn't feel anybody, I couldn't see, I just remember, 'I gotta get out, I gotta get out.'"  As she swam up she prayed "Lord please, let me get to my babies, I gotta get to my babies, I gotta get to my babies.'"
Tia lost her husband, Glenn, and her three children Reece, Evan and Arya in the accident.  Five other extended family members also lost their lives.
How does one cope with such a tragedy?  While Tia Coleman admits she has no explanation for what happened, she is relying heavily on her faith.
"I've been raised in the Apostolic Church my whole life. I also have a ton of family praying for me, being behind me. As soon as they found out, they left in the middle of the night to come down. My pastor has even come down. I've had my friends come down here to support me," Coleman said.
It must be quite difficult to recover from a tragedy such as this.  One needs lots of support and a strong faith.  Let's keep our thoughts and prayers with this family and the other victims of this devastating tragedy.
By Sharon S. Johnson