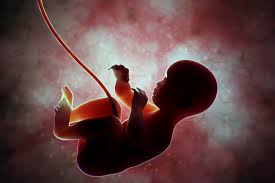 Pro-life advocates are critiquing an editorial published in Teen Vogue that describes abortion as funny.
Earlier this month, Teen Vogue published an article about the "Lady Parts Justice League," a comedy driven, pro-abortion organization. The article refers to the group as a collective of comedians and performers who use their art to raise awareness about "the erosion of reproductive rights." They use comedy to encourage allies to be intentional about abortion activism.
"What makes Lady Parts Justice League critical in the current political moment is their ability to push both anti-abortion and pro-choice advocates to be unapologetically supportive of women that choose to obtain abortions, no matter what their reasons," Teen Vogue writer Solange Azor pens in her editorial.
Cassy Fiano-Chesser, a blogger at Live Action, feels the story makes light of a dire situation that is a hard choice for many women, no matter if they are pro-life or pro-choice.
"There is nothing joyful about a woman in a situation so dire that she feels she has no choice but to take the life of her preborn child," Fiano-Chesser said.
Teen Vogues editorial "Lady Parts Justice League Fights Anti-Abortion Stigma With Humor" can be found online here: https://www.teenvogue.com/story/lady-parts-justice-league-fights-anti-abortion-stigma-with-humor
Source: christianheadlines.com
By Keshia M.