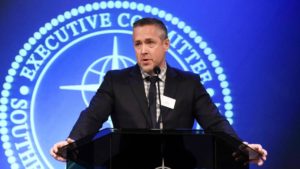 President of Southern Baptist Convention (SBC) in the United States, J.D. Greear has called on Baptist leaders to act right else the church will not be a safe place for lost souls.
Greear made the called while delivering his annual address recently at a denominational gathering in Nashville, Tennessee, stating that it is a season of lament over periods of inactions on issues of sexual abuse.
The cleric called on the executives to act on cases of sexual assault especially those concerning churches that tried to cover up.
He said, "This is a gospel moment. If we don't get this right, our churches will not be a safe place for the lost."
CBN News reports that Greear called on the denomination to investigate and possibly remove 10 churches for their method of handling sexual abuse claims, including Houston's 60,000-member Second Baptist and Louisville's Sovereign Grace.
Meanwhile, several Oklahoma Baptist preachers have on Tuesday confirmed that a set of proposed reforms have been designed to combat sexual abuse in the Southern Baptist Convention.
Senior pastor of First Baptist Church of Edmond, Reverend Blake Gideon said "I think it's long overdue. As I've said in times past, I believe in accountability at every level."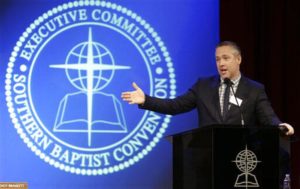 However, Greear reaction is coming long after report by the Houston Chronicle and San Antonio Express-News on "Abuse of Faith," have been published.
The report is a three-part series that contains troubling accounts of sexual predators moving from church to church, youth pastors preying on teens and inaction by leaders at some churches who knew about the sex abuse crimes.
Greear did not accept the idea that the denomination has no influence over local churches, noting that, "If news stories had listed a number of our churches who were alleged to have changed their position on homosexuality we would rightly begin to ask questions and potentially take steps to cease cooperation because our position on this issue is clear.
We must take seriously that our position on abuse is clear too." The cleric emphasized.