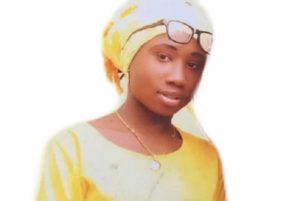 As yesterday marked the one year anniversary of the abduction of the Dapchi schoolgirls, another appeal has gone the way of Nigerians not to relent in prayers to secure the safe release of Leah Sharibu.
President of the Christian Association of Nigeria (CAN), Rev. Samson Ayokunle made the plea on Tuesday in a statement issued by his aide, Pastor Bayo Oladeji, urging Nigerians to seek for God's intervention in Leah's situation.
The statement read in part: "She (Leah Sharibu) is still languishing in the den of terrorists. We urge you all to continue to pray for her deliverance.
Rev. Ayokunle further alleged that forces bent on disrupting the conduct of a free, fair and credible election in the country were beyond the ordinary but to counter these forces, he admonished Christians in the country to make intercessory prayers for the country's political space till the elections are over and results announced.
According to him: "The unfolding scenario on the political scene is not ordinary and there is a need for the church to intercede for Nigeria. Let us pray very well this week against some evil forces that are plotting against the election. If it's about the things we see in the spirit, I am not sure the elections will hold at all.
"We should rise up and ask for transparent, free, fair and credible elections that will even be better than those of the 2015.
"That the security agents will not intimidate voters nor allow themselves to be used by any politician or political party for election manipulation. That INEC will not compromise its integrity throughout the period of the elections."
Islamic terrorist group, Boko Haram had on 19th February last year captured her along with over a hundred others but were later released except her following her refusal to deny her Christian faith.