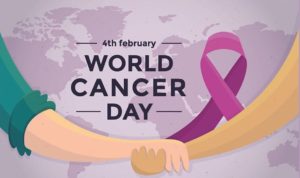 Every year, multiple initiatives run on World Cancer Day to celebrate and show support for the affected persons. This no doubt is in tune with the Word of God in Romans 5:3-4 that says "More than that, we rejoice in our sufferings, knowing that suffering produces endurance, and endurance produces character, and character produces hope."
The 2019 World Cancer Day is themed: 'I am and I will' and this year launches the 3-year 'I Am and I Will' campaign, which is empowering a call-to-action urging for personal commitment and represents the power of individual action taken now to impact the future.
Beyond this, the ultimate question is amidst the pain one goes through after discovery of the hellish sickness, be it psychologically, physically, financially and even spiritually, do patients still find solace in the Word that shelters hope in the book of James 5:14-15?  "Is anyone among you sick? Let them call the elders of the church to pray over them and anoint them with oil in the name of the Lord. And the prayer offered in faith will make the sick person well; the Lord will raise them up. If they have sinned, they will be forgiven."
Faith does really go a long way in shaping the outcome of our lives. Situations in form of tribulations are bound to happen but God gives us abilities to conquer them all. It is recorded in Mark 9:23, "If you can'?" said Jesus. "Everything is possible for one who believes."
The devil only puts fear in the minds of those who do not believe in the power of Christ's healing. When fear prevails, the devil succeeds.
A medical expert and pastor of the Redeem Christian church of God, Soji Oyewo told youths at a leadership summit recently in Lagos that spiritual and physical health is of importance.
He said "it is important to our God that we do not only prosper spiritually but it is important that we also prosper in health.
Funmilayo Anita Okonta also, told Giantability News about how she lost her mum, Modupe Bolarinde Okonta, to cancer.
She said, "She died of cancer last year October, she was 44 and a deacon in church then, RCCG. My mum was also a humanitarian, given to acts of service to neighbours and people around her."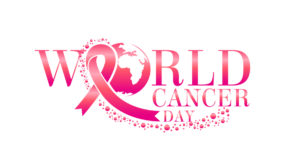 She counseled cancer patients and the public to remain calm and take informed decisions, saying, "don't panic because of cancer, Cancer patients should take carefully informed decisions and stick to them, alternative medicine could well be even better than chemo and radio.
"For caregivers of cancer patients, show the cancer patient, love, patience, tolerance and understanding. Be strong for them, emotionally and physically." Funmilayo advised.
The essence of this day's celebration is not to increase fear for cancer but create awareness and improve measures to keep our health in checks, for we are called as one united in faith and not of fear. Jeremiah 33:6 says, "Nevertheless, I will bring health and healing to it; I will heal my people and will let them enjoy abundant peace and security."
Do you know any one suffering from cancer or any other, terminal sickness? Look beyond the financial aspects of getting drugs and getting a surgery done and charge them with the word of faith that delivers from all strongholds of the devil. Pray for each other so that his healing power can be sufficient. The prayer of a righteous person is powerful and effective always.