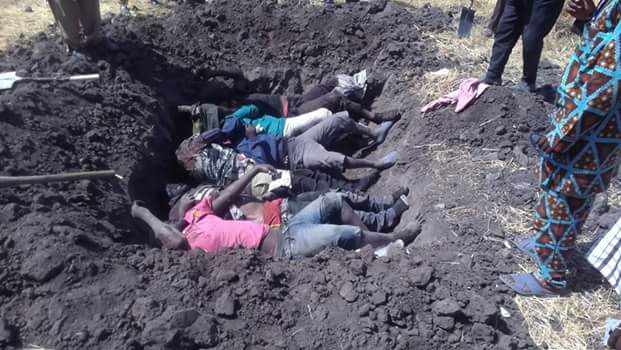 The Christian Association of Nigeria (CAN) in Taraba has lamented the death of 73 of their members by suspected Fulani herdsmen last month in the Lau and Ardo-Kola Local Government Areas (LGAs) of the state.
15,000 people have also been reportedly displaced across 49 communities in the affected areas.
The states' CAN acting Chairman, Apostle John Aina, who gave the figure at a press briefing in Jalingo, called on the Federal Government to extend the Army's Operation Whirl Stroke to Taraba to tackle the killings.
"CAN Taraba State is saddened by the unfortunate recurring crisis in the state, and we call on the Federal Government to extend the army's Operation Whirl Stroke currently going on in Benue to some flashpoints in Taraba to help to restore peace to the affected communities.
"We condemn in strong terms the un-abated killings in some Christian communities by Fulani herdsmen, where 73 people were killed in the Lau and Ardo-Kola local government areas of the state across 49 villages last month.
"These attacks have led to the displacement of over 15,000 people who are now living as IDPs at various locations in the state in dehumanizing circumstances," he said.
While extending condolences to families of the crisis victims, CAN called on the international community, civil society groups and other Nigerians to rise against the killings.
Aina noted that if the killings in Taraba and other parts of the country were not quickly checked, it might affect the 2019 elections.
Also reacting to CAN's claims, Commissioner of Police in Taraba Mr. David Akinremi said there were killings in Lau but the situation had since been brought under control.
"We have deployed personnel to strategic points in the area to restore peace and to enable IDPs return to their homes.
"People have to understand that security agents cannot be in every village, but we are trying our best to ensure safety of lives and property," he said.
By Ololade Olatimehin.