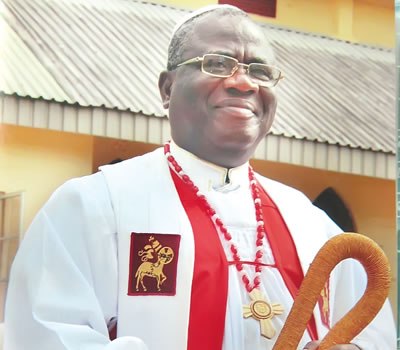 2019 Elections: Prelate Warns Promoters of Violence Against God's Wrath
By Samuel Mayowa
An Onitsha based cleric has warned that politicians who promote violence in the 2019 general election will face God's wrath.
Handing out the warning on Monday was Samuel Uche, the Prelate of Methodist Church Nigeria, who reminded the Independent National Electoral Commission (INEC) that God would hold them responsible if the results of the elections get manipulated.
NAN reports that Uche, in an interview with newsmen shortly after giving succour to some flood victims in Anambra State, called for free and fair polls where the choices of electorates are respected.
The cleric urged politicians not to impose themselves on the people they wished to lead. In his words, "Anybody that kills in the name of seeking for power will never enjoy it; he may get the power but will never enjoy it."
Noting that Nigerians ought not to be poor, because of the enormous wealth God has blessed the country with, the prelate bemoaned the accumulation of wealth and waste of resources by politicians.
He decried that, "Those who go into public offices rather go there to amass wealth for themselves and their families and those who make promises but do not fulfill them are dangerous politicians.
"I am advising Nigerians to be careful in electing such people but should only elect people with compassion," Uche added.
Picture Source- The Next Edition