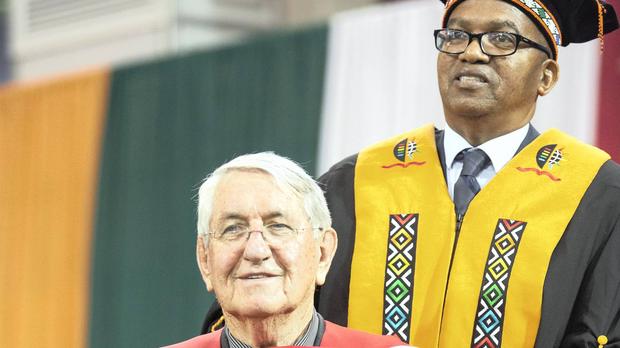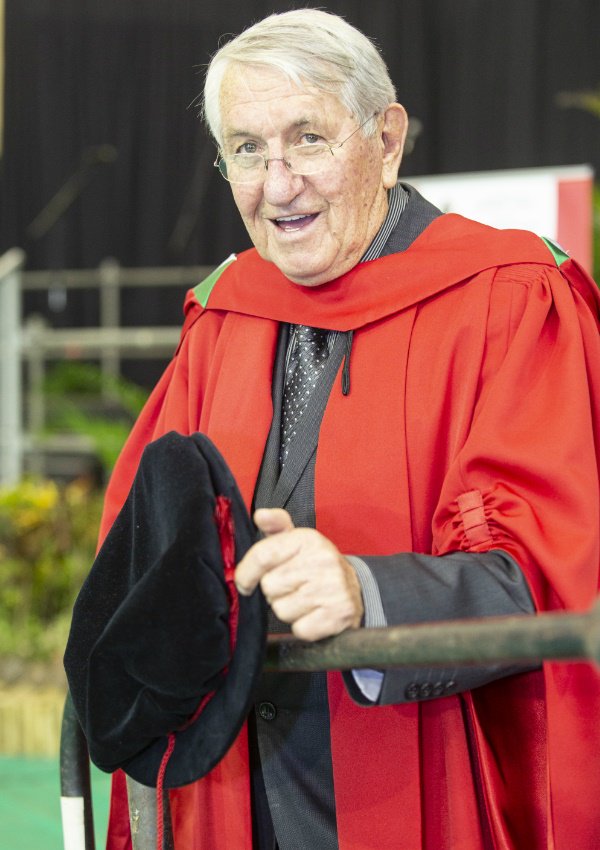 Man from KwaZulu Natal, Ossie Kretzmann, 79, has received his PhD in Religion and Theology from the Chancellor of the University of KwaZulu-Natal (UKZN), Chief Justice Mogoeng Mogoeng, on Wednesday during the university's Spring Graduation Ceremonies.
Retirement is usually associated with relaxing at home after years of hard work, that is not the case for the79-year-old man.
News24 reports that, Kretzmann said a theological issue within the Methodist Church led him to sacrifice most of his retired time to pursue the research.
He added that he also wanted to use his retirement "productively", and did not want his age to deter him from studying.
"An old dog may not be able to learn new tricks, but with their assistance I have come to see that all things are possible at any stage of life," said Kretzmann.
He explained that his study looked at "baptismal convergence" in relation to sacramental baptism and rebaptism.
"There's always been controversy around people who have been baptised as infants, wanting to go into what is called a believer's baptism after their conversion experience," Kretzmann said.
Kretzmann decided to research why the Methodist Church of Southern Africa (MCSA) did not allow that to happen.
"I just wanted to research and find out if there was a way of reconciling the two baptisms theologically," Kretzmann said.
He said the findings were tested according to the MCSA sacramental and evangelical hermeneutical requirements.
"These principles of testing form the basis of what it ultimately means for the Bible to be the highest authority and thus should serve as an objective arbiter for all matters of dispute within MCSA doctrine and theology," he said.
However, Kretzmann added that it had been a hectic journey for him, but he had persevered because of his passion.
"I had to go far and wide for the research. I had to go overseas and that was probably one of my challenges," he said.
The old man finds relief now that he had finally completed the research and felt that "it could be of use to the church, if taken seriously".
"I am also very happy that a vision, or a concern rather, that I had for a very long time has now been met or fulfilled," Kretzmann said.
Kretzmann was born in 1939. He obtained a BA degree in 1968, a BA Honours in 1982, a Master's degree in 2012, and now a doctorate in 2018.
Kretzmann also holds the bragging rights to being UKZN's oldest graduate from the college of humanities.
By Ololade Olatimehin