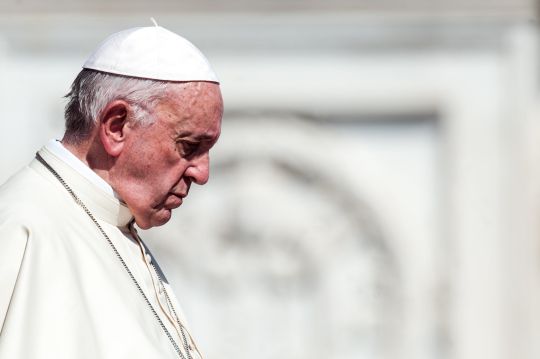 Pope Francis has summoned leading bishops from around the world for a summit on the sex abuse scandal that threatens the Catholic Church. The summit was announced yesterday before Francis met American church leaders today.
Pope Francis has also ordered probe into West Virginia bishop, Cardinal Theodore McCarrick accused of harassing adults.
The meeting at the Vatican is believed to be the first of its kind, and signals a realization from the highest levels of the church that clerical abuse is a global problem.
Reports have it that Francis removed McCarrick as a cardinal in July, after he had been accused of groping a teenage altar boy in the 1970s
Meanwhile, the pontiff accepted the resignation of West Virginia Bishop Michael Bransfield and ordered investigation into allegations against him
Bransfield had been implicated in 2012 in a Philadelphia priestly sex abuse case, but never denied the allegation of abusing anyone
By Ololade Olatimehin