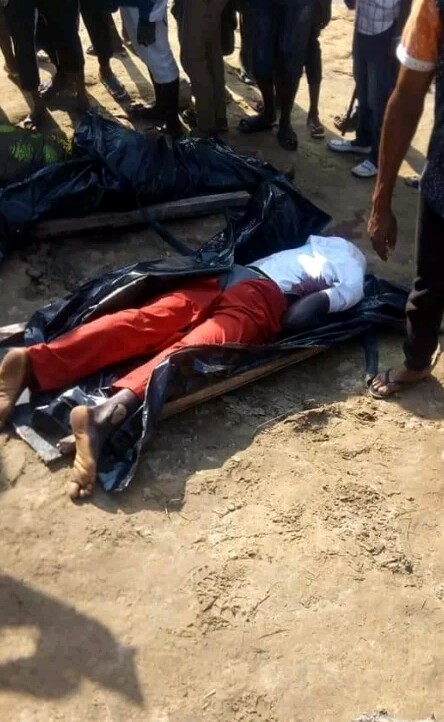 Cross-River: Pastor, 1 other, beheaded in Communal Clash
By Samuel Mayowa
Renewed communal clashes in Cross-River State have claimed the lives of a pastor and a commercial motorcyclist after they were both beheaded.
According to Daily Post findings, the tragic incident occurred over the weekend on Saturday along Adim in Ebom.
The report revealed that one of the victims, George Lifted, who is the pastor of Champion Arena, Ebom in Abi Local Government Area (LGA) of the State, was being conveyed in a motorcycle to his village in Assigha, Yakurr LGA of Cross River through Adim when the incident occurred.
Reports also gathered revealed that the pastor hails from Assigha in Yakurr LG while the cyclist was from Ebom, one of the war-torn communities that had issues with Usumutong, Ediba and Affafayin, both in Abi local government area.
Speaking with Daily Post, the village head of Ediba in Abi LGA of Cross River State, Uvara Imong Anani stated, "I am aware of the renewed communal clash and the killing of a pastor and his boy.
"The incident occurred in early hours of Saturday along Adim road. It is the people of Usumutong that killed the victims," he alleged.
Anani further explained that "because of this trouble, the Ebom people pass through Adim to Ebom and that is where Usumutong people went, ambushed and killed the duo and had their heads cut off."
He further added that the people of Assigha came over the weekend to collect the headless body of their sons for burial.
In another reaction, the village head of Ebom, Chief Henry Bassey who confirmed the incident, said, "We have reported the incident to the Divisional Police Officer (DPO) in Ugep and he asked us to bring the corpses and we did that."
However, denying the allegation was the village head of Usumutong, who is the paramount ruler of Abi LGA, His Royal Majesty (HRM) Ovaı Solomon Osım Edward, stating that his people didn't kill the pastor and his friend.
"How can we kill them? We are in our community, how can we go into Ebom community and start killing people? Our community was attacked and several houses burnt. They are liars, we have not entered their community. Come to Usumutong and see what they did to us, the destruction of our property and the number of people killed."
Meanwhile, the Police Public Relations Officer (PPRO), Irene Ugbo, has confirmed the killings, saying, "the police have deployed a team of mobile police men there."
"They had been there since the first renewed clash erupted, now the area is calm, we are investigating the death of the pastor and his friend with a view to arresting those who killed them (Pastor and his friend). Several meetings have been held and another one will hold today."
Picture Source- Kemi Filani Blog