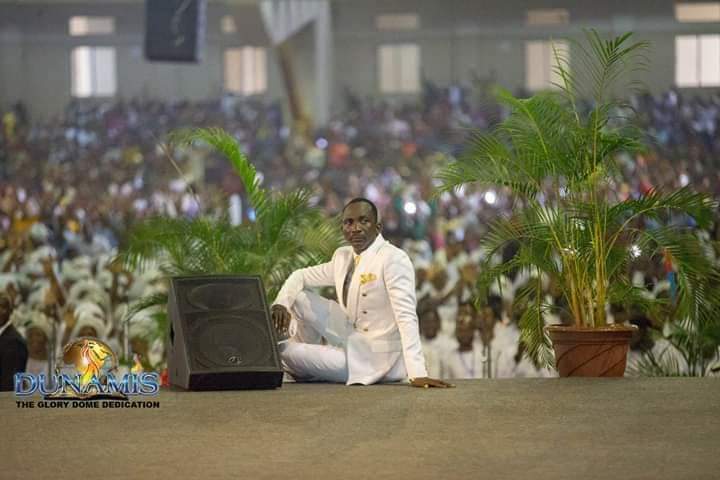 Reactions Trail Pastor Enenche's Glory Dome Auditorium
By Anne Bassey
November 26, 2018
The recent dedication of the 100,000 capacity glory dome auditorium of the Dunamis International Gospel Centre in Abuja has started to generate mixed reactions from some Nigerians.
The multi-billion naira church auditorium, built by the church founder, Pastor Paul Enenche has resulted in people taking to social media to express their opinions.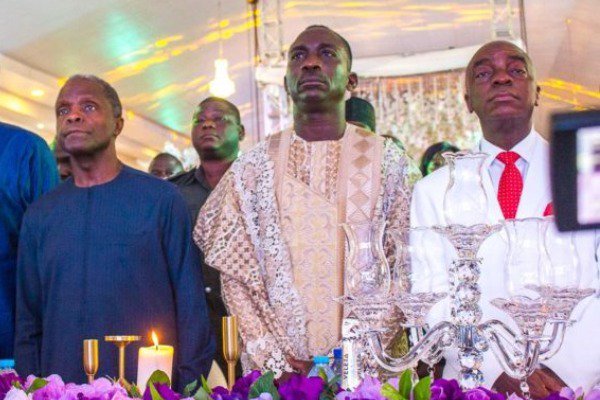 A particular post on Facebook by a group, Rant HQ about the auditorium drew thousands of controversial comments as of the time of this report.
The post by Stephen Akintayo read "A Lion Will Give Birth to A Lion. A giant will give birth to a giant and not a dwarf. Be careful who you follow as the size of expression of your destiny is a function of your mentor. 20 years ago, the largest church auditorium was built by Bishop David Oyedepo, (50,000 capacity auditorium). 20 years after, the record was broken again by his beloved son, Pastor Paul Enenche (100,000 capacity Auditorium). It takes systems to build system."
In reaction to this post, people let out their opinions, stating that Nigeria does not need more churches but hospitals and industries.
A comment from Kc Akaekpuchi Ugochinyelu read "what good is that biggest auditorium or whatever you call it going to offer Africa. People are building factories, industries and companies, employing youths outside Africa but Africans are building churches. China are demolishing churches turning them into factories and employing their youth.
In Nigeria every street has about five churches attended by jobless citizens and the church extorts money from them even at their poverty shredded conditions… In the western world every country is trying to build the largest and smartest technology. In Africa we talking about the largest and biggest church… this man just expanded his bank… I weep for Africa…."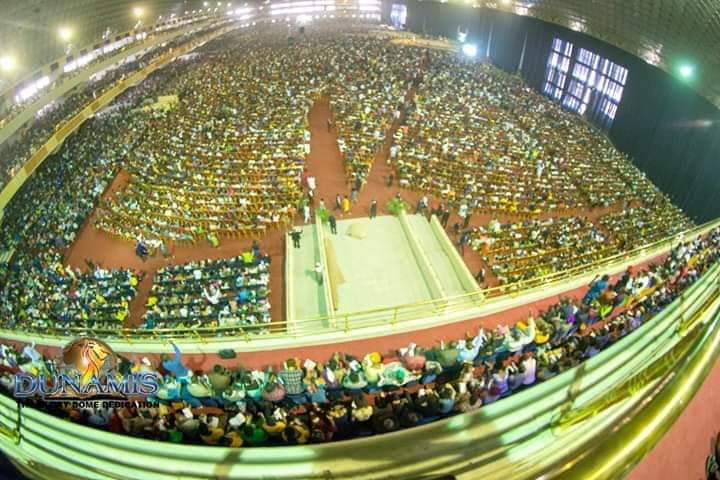 Ifydimora Adamma's reacted saying: "It is not about buildings, it's about the souls in the church, will they be raptured? Cos God is not after the building but souls that u have touched"
Another from Abayomi Daniel read, "it's not about building church auditorium but building the church; the people. If we have the largest church auditorium with less Christians, to what gain does it amount? In the old, Peter converted over 5000 souls in a day. How many souls will this largest auditorium bring to God in a year?"
Contrary opinions saw other group members give glory to God for the work carried out through Pastor Enenche's ministry.
Meanwhile, speaking at the dedication, Pastor Enenche said that the building and structure was a divine revelation.
He accounted that: "God gave us that vision; with the vision, there must come location. That was how we began to pray and in the night I had a revelation where I was taken to a land along the airport road, with a landmark that showed me that land.
"We looked for land but we couldn't find one. So we decided to buy land somewhere else, almost a thousand acres and another almost 700 acres in another location. We were almost starting in one of those places when the Lord reminded me that there was somewhere else he showed me and that I should still go ahead and look for the place.
"I then called one of the surveyors in our church and anointed him with oil and tasked him to go and look for the land along the airport. To the glory of God, within one week, he was back and said he had found a place. And when we got here, I said this was the place the Lord showed. And that was how we secured this place after almost ten years when it was first released via revelation," Pastor Enenche concluded.
Picture Source- Dailypost, Dunamis Church