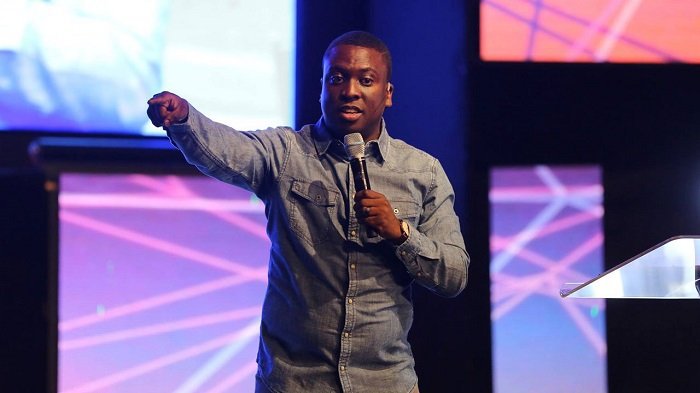 Senior Pastor in-charge-of Harvesters International Christian Center (HICC) Bolaji Idowu has said people between the ages of 20 and 30 have the most depressive lives.
Pastor Idowu, who made this known at a singles program on Sunday tagged: "Sunday Night Live" explained how youths ought not to pass through the burdened phase alone. The program sought to feature real talk, fun, music, connection and comedy.
The Pastor said, "We want to be able to minister to singles at their level. Between 20 and 30 are the most depressive years of some people's lives. We don't think as such we should allow you go through that alone.
"We want to build a peculiar gate amongst single people. Single people that are struggling with masturbation, addiction, nicotine addiction." The cleric added.
He however emphasized the fact that the body of Christ is willing to accept whoever amidst their flaws, even without the coming of Jesus.
"If we can fix ourselves, Jesus Christ would never have to come. What did he say? He said, 'come as you are.' Religion says clean up yourself, wear church dress, put on a scarf and come to church.
"Jesus Christ says don't dwell on those things- come as you are with your bad dressing, with your broken heart, with the fact that you've lost your virginity, with the fact that you feel ashamed of the things you've been through, with the fact that you involved in internet scams, you don't have a job, you have a job, you are rich or poor, anywhere you are- come as you are." He added.
Buttressing his point on the need to help the youths in his abode, Pastor Idowu said, "In our country nobody cares about young people, everyone is busy building an empire but that is not what Jesus wants to do. Jesus wants us to be able to build one another. It is not what I can do alone, it is what we all can do together."
Coordinator for the singles mission, Damilola Popoola also emphasized the reason for the interactive singles program, making sure people are disciples.
Comedians at the event got down to business as they cracked ribs effortlessly, making the audience see themselves in a new light.
Livinghope Magazine also sought the views of attendees at the event.
"I kinda feel at home here at harvesters. It feels so much like the God Life Assembly. The peace is deep." Chidinma said.
In another view, Mokogwu Ifechukwu said, "Even though I always sit with the goofiest people in church, it was fun and I feel blessed."
By Ololade Olatimehin