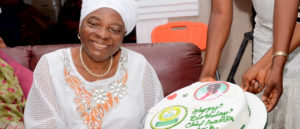 Founder and Chairman of the Board of Trustees, Chrisland University and Chrisland Schools, High Chief Dr. (Mrs) Winifred Adefolahan Awosika (OON) is another year older.
The proprietor, at 79 is today celebrated a woman who has set the pace on how a standard school should be run in order to produce excellent and successful children for the future.
Awosika, who is a seasoned educationist and administrator was born in Owo on the 13th day of February 1940 and is recognized and celebrated for her outstanding contributions to the development of the educational sector in Nigeria.
She has not only made contributions in the educational sector, she has achieved greatness. She is greatness exemplified. Her name speaks greatness – "Ade- fi-ola-han" which means "the crown that shows forth greatness."
She attended Government Primary School, Owo for her primary education and proceeded to St Anne's Girls' School, Molete in Ibadan for secondary education and then Nigerian College of Arts, Science and Technology Enugu, for her intermediate studies and A/Levels.
The educationist holds a Bachelor of Arts Degree (BA) Hons, from the University of Ibadan then called University College, Ibadan, and a Post Graduate Diploma in Education from the University of Lagos.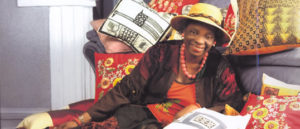 Giantability News gathered that Awosika established Chrisland Nursery/Primary School in 1977 with just five (5) children in the boy's quarters of her home in Ladipo with the support and encouragement of her late husband, Chief Victor Oloyede Awosika.
The name, Chrisland was coined from the name of her local community "Abule Onigbagbo"- Christian Land Educational Organisation in Lagos in 1977.
However, 42 years now the vision and project has grown into four Nursery/Primary Schools, four Secondary Schools in Lagos and Abuja, a Pre-Degree College and a University, Chrisland which kick started with its license to operate in March, 2015, flourishing divine grace.
Many of her students are of very good standing and holding very important positions nationally and internationally.
She is a Fellow and member of Council, of the Institute of Directors (IOD). Finally, she holds a National Honour award of OON, conferred by the President of the Federal Republic of Nigeria for her immense contributions to the development of Education and Economy in Nigeria.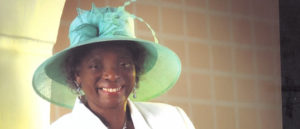 Her ability to manage a group of people have been aptly demonstrated by the continued success of the family's business enterprises, which she has not only sustained but which have continued to grow more than twenty-five years after the demise of her cherished and dear husband.
The academic legend, Awosika is a Christian and a participant in the Christian faith and doctrine as she is the Matron of the Busy Bees Society of Archbishop Vining Memorial Church Cathedral, Ikeja.