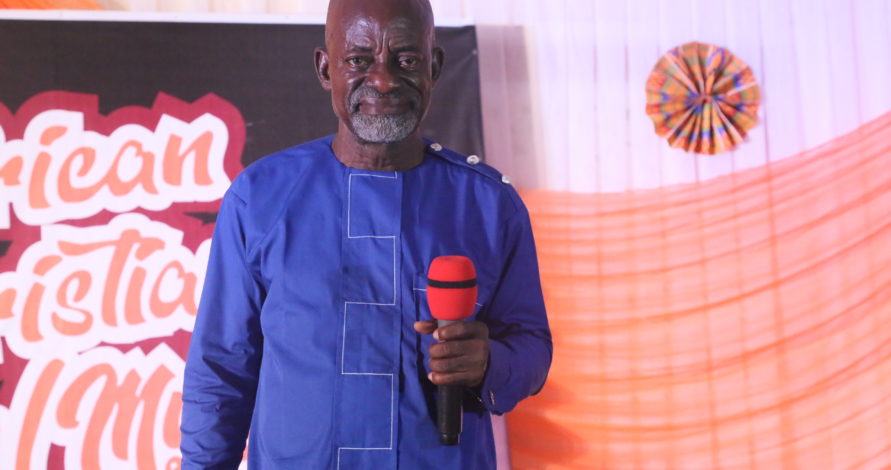 'Entertainment Industries do not Encourage Evangelism'- Nollywood Actor
By Ololade Olatimehin
Veteran Nollywood actor, Commander C.O.C Nze has revealed his belief concerning the neglect of evangelism entertainment as the focus is now on secular music and entertainment.
Nze, who doubles as the President of Catholic Artist and Entertainers Association of Nigeria, (CAEAN) made this known at the African Christian Movies and Music Award (ACMA) ceremony that took place at the Alpha and Omega Hall, Lekki Lagos recently.
He revealed that he faced a lot of challenges, especially financial, in organizing the award ceremony, the first edition.
Speaking in an interview, Nze said: "The main purpose of this organization is to evangelize through entertainment.
"Over the years, there have been various awards in the secular entertainment industries but no one has remembered those in the evangelism entertainment.
"This is the first edition of this event. I have been acting for 25 years now I decided to start this. I have lots of challenges while I was trying to make this happen, especially financial challenges, as there was no support from cooperate body. It is sad that most organization do not encourage gospel entertainment."
Tony Akposheri, popularly known as Zakky an actor, director also noted that, "The major challenge of the entertainment industry now is funding. There is also the problem of also lack of support from the government. It should however be noted that the entertainment industry has helped in reducing unemployment in the country, but the government is failing in recognizing and appreciating that fact."
Speaking on piracy, Akposheri said: "Piracy is everywhere. You cannot erase it. In advanced countries they have issues with piracy only the government and police can help in controlling it. "
The Nation reports that the Lagos State commissioner of information and strategies Hon. Kehinde Bamgbetan, the Babajide Sanwo-Olu governorship candidate of the All Progressive Congress (APC) and Abimbola Fashola at the ceremony bagged excellence awards in service to humanity.
The general overseer of Mountain of fire Ministry, Dr. D.K Olukoya, was also awarded the integrity preacher and supporting ministry of the year.
Picture Source- The Nation