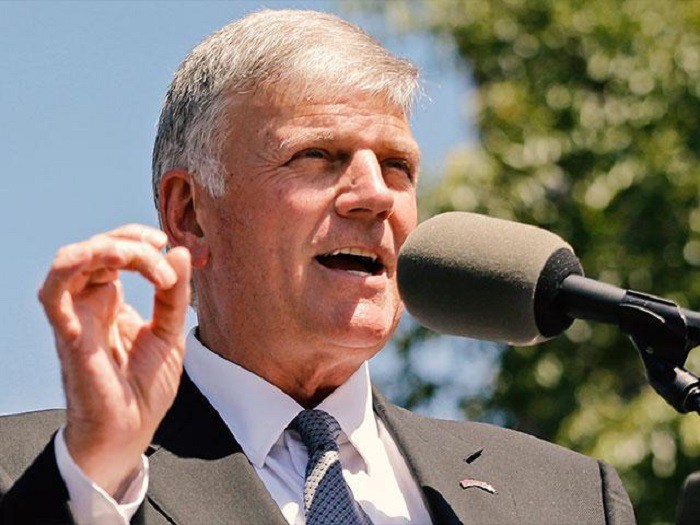 Franklin Graham, the son of Billy Graham, has told the Catholic Church to deal with the abuse of children in Pennsylvania decisively and openly.
On Tuesday, of August 14, the 2018 Pennsylvania Grand Jury Report was released and accused over 300 priests of sexually abusing more than 1,000 children over the course of 70 years across six Pennsylvania dioceses.
Following this abuse report in Pennsylvania, Franklin Graham says the Catholic Church let abuse "grow in the darkness."
He wrote on Facebook: "Everyone has been shocked and saddened by the disclosures that have surfaced about 'predator priests' in the Roman Catholic Church. The magnitude of the abuse over the years is nearly incomprehensible — what happened to these children should grieve us all."
The Christian evangelist wrote several tweets on the matter, criticizing the Catholic Church for a large-scale cover up: "They have been covering it up for years, which allowed the abuse to perpetuate and grow in the darkness. Even one child is too many to have experienced this horror, and there are thousands."
"Some people are speculating whether or not these priests would be subject to punishment in Hell for what they have done. The answer is that no one is exempt from the wages of sin, not even a priest. Being religious — whether Catholic, Baptist, Pentecostal, or any other label — is not what delivers us from the guilt and punishment of our sins.
"Only the Lord Jesus Christ can save us. But His salvation requires us to repent — to forsake our sins and accept by faith that what Jesus did on the cross, through His death, burial, and resurrection."
By Anne Bassey