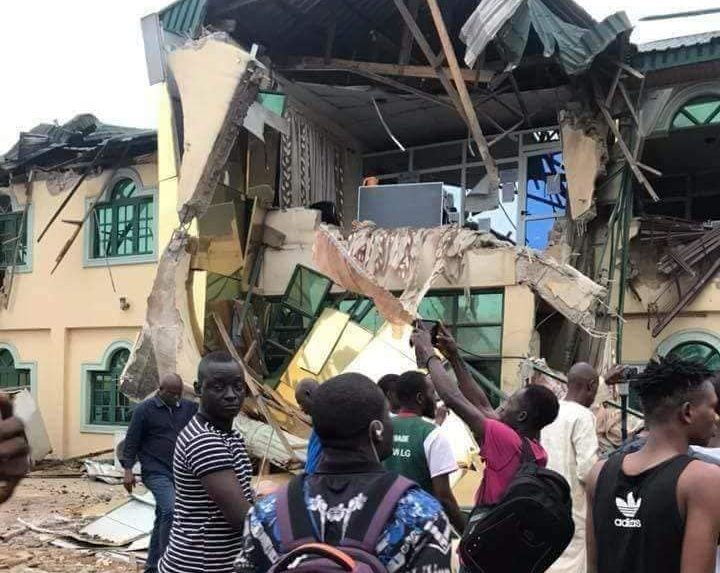 Fresh FM, a private radio station owned by popular singer Ynka Ayefele, was demolished on Sunday following an alleged political victimization.
It will be recalled last week that the Oyo State Government had marked a section of the building for demolition, a matter which the gospel singer took to court.
Efforts to reach the Oyo state government and the singer to react to the demolition have proven abortive.
Nigerians, however, have started trailing the recent development on social media.
Frank Bassey said, "Tomorrow one empty head will appear on the TV to tell the youths to be job creators, not job seekers. Whatever the problem, this could be solved in a way that the man's investment is not put in ruins."
In another reaction, "As much as I am kinda indifferent about this whole issue, I still feel the Oyo state government has demolished more houses in the space of 4 years than anyone can ever imagine," Glassprism stated.
"You have no intention of using the space after you demolish the structure earlier built. It is pure stupidity on the part of the Ministry of Urban and Regional Planning to have allowed structures of such.
"The Oyo State Government should tell us what exactly is the problem, is this some form of propaganda," Glassprism concluded.
Quest, in his own submission, said the Oyo government is abusing its power. "Regardless, no excuse or reason is needed. This is a blatant abuse of power, the fake, illegitimate, thuggish governor's comeuppance is at hand. This is said to be a country of law."
While most people are against the action of the Oyo state Government, some people blame the singer for "building on the road"
An outraged user said "Nonsense! why did you build on the road? You are not above the law."
While debunking this statement, Taiwo said the government has completed the expansion of the road.
"This government of Ajimobi is very wicked. It's pure victimization that cannot be justified. Government has expanded the road and completed it years back and the house is not on the road. May God fight the cause of Yinka Ayefelel," Taiwo concluded.
It was not clear whether the Oyo State Government authorized the demolition Sunday morning as at press time.
By Oluwaseyi Jeje