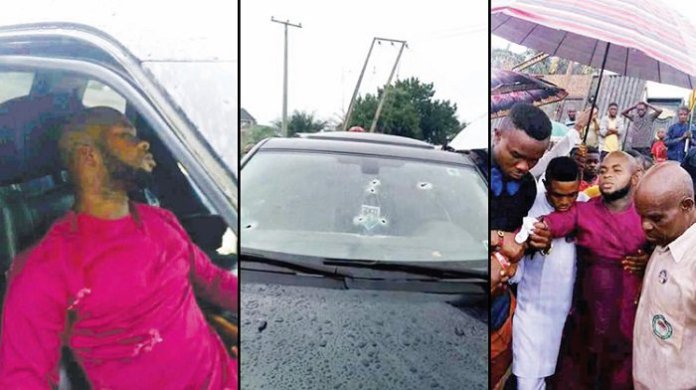 Tragedy struck in Awka on Thursday as unknown gunmen attacked and shot the pastor of Grace and Power Prophetic Ministry.
The pastor, simply known as Elijah but popularly called Miracle Pastor, was reported to have been hit on his legs with bullets by the assailants. It was gathered that the pastor had been trailed by the gunmen from Enugu State.
His church members, who had gathered for their Thursday worship, swiftly rushed him to an undisclosed place. The condition of the middle-aged pastor, as at the time of compiling this report was still uncertain.
The unfortunate event reportedly took place just meters from the B Division of the Anambra State Police Command in the State Secretariat.
A source who witnessed the event disclosed that the assailants had demanded N5m from the victim for an undisclosed purpose but were offered N1m by the pastor, which they allegedly rejected.
"As soon as they got to his church, they opened fire on the pastor. Some undisclosed amount of money was snatched from him, leaving him unconscious. His vehicle was riddled with bullets," he added.
A resident, known as Johnson, said he was passing by when he saw some persons pulling out a man from a shattered vehicle.
He said, "When I enquired, I was told that he was the pastor of the church. Who knows what he must have done to attract this kind of treatment to himself"
The police are yet to react as at press time.
By: Mayowa Samuel