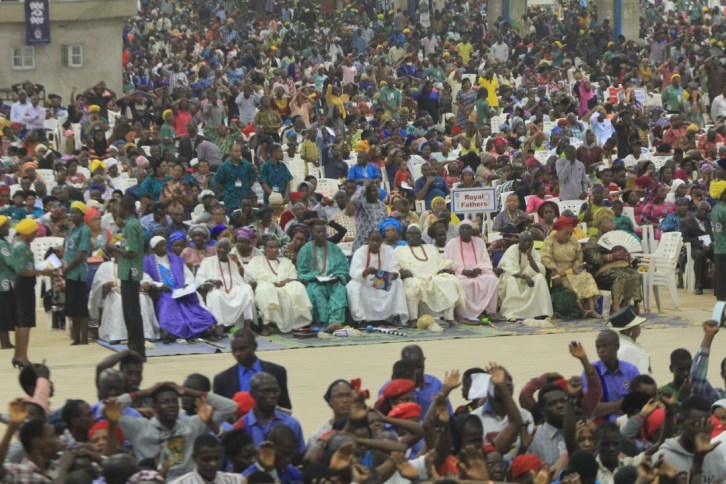 The just concluded 66th Annual Convention of the Redeemed Christian Church of God (RCCG) has recorded a total of 99 births.
This was disclosed by the General Overseer of the church, Pastor Enoch Adeboye, at the end of the seven days program while speaking to the crowd.
He said "As at 5pm this Saturday the number of babies born during this convention had increased to 99. That means there were 18 children born today, ten of them are boys, 8 are girls and so the total now stands at 49 boys and 50 girls."
The Old Auditorium was over flowing with all three million seats occupied while the completed sessions of the new three-kilometre-by-three-kilometre Auditorium called the Arena was full.
The crowd was visible during the call out of pregnant women who trooped to the altar for the blessing and prayers for their babies. For about 10 minutes, mothers carried their babies out, singing and dancing for joy.
Pastor Adeboye said "When you consider that in all these homes there used to be crying every month but now there is joy, join me to rejoice with them, You know how much I love children, but my wife loves them more."
He revealed a secret that his wife wanted 12 children but they had to stop and now they have many spiritual children who he calls church members and in turn they call him Daddy.
By Anne Bassey