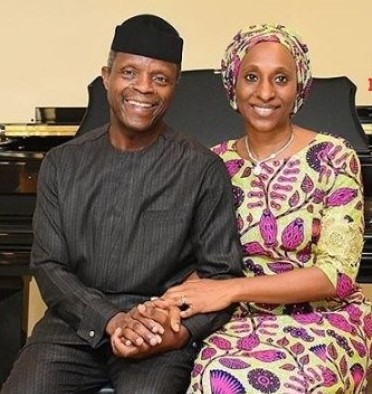 The second lady of the Federal Republic of Nigeria and wife of the Vice president, Oludolapo Osinbanjo has celebrated her 52nd birthday on Monday.
Dolapo who is also the grand-daughter of Obafemi Awolowo, took to Instagram to reveal this information to the public, sharing her first birthday picture on dolapoosinbajo.
The VP's wife expressed gratitude to God for sparing her live, "thanking God for another birthday.
"Now thank we all our God, with heart and hands and voices, who wondrous things has done, in whom this world rejoices; who from our mothers' arms has blessed us on our way with countless gifts of love,
and still is ours today." She wrote.
https://www.instagram.com/p/Bz7Sf1ylUqU/?utm_source=ig_embed
Dolapo is known to be a fervent Christian and also the author of a daily devotional book titled "Let us Pray".
She has impacted lives of women with her charming and courteous character which exhibits her true nature, making her a role model.
The second lady has sponsored several projects which has helped lives of people globally.