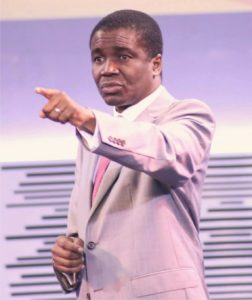 Vice President of the Living Faith Church Worldwide (Winners' Chapel) and senior pastor of the Abuja church (Goshen city), Bishop David Abioye has urged Christians to vote for the interest of the church, not in favor of any political party.
Bishop Abioye gave the charge during the church's communion service yesterday stating it as a clear instruction.
He said, "when it is time to vote, vote only in the favor of the church, not for your party. Any believer that sells out his faith in the name of party, is heading for hell. Don't open your eyes and vote for people who will kill you. If you kill your conscience, you will answer before the lord.
"We may not have the best of candidates but we have them in grades. You know a better candidate than an evil candidate. If you are not sure, check the antecedents, check history. It is unfortunate that we have dead minded people all around the nation who don't check history, who are carried away by puff-puff and doughnuts and money that cannot last. Somebody gives you 50,000 naira to last you your suffering for 4 years, you are jumping around."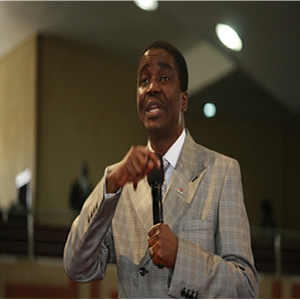 Giantability News gathered that he recounted the killing of Christians by herders and destruction of churches in the fiery sermon.
"Let your brain come alive, let your conscience come alive. Christians were killed and no apology by people who are in authority. And you will still blindly go and vote for them? Churches are destroyed and nobody bothered to build them back and you will still go and vote for them. Even if the people that are there answers the name of a Christian and they do that, turn them off!
"Four years ago, everybody heard warnings like this and many people still sheepishly went ahead to do what is wrong. I hope by now we are wiser. Vote for the interest of the church, the line is very clear, vote in the interest of other ethnic groups in Nigeria. This nation is not a Fulani nation.
"It is a pity that so many people have sold out their roots. They don't care about what happens to their regions, zones and the ethnic backgrounds they have all because of money. But time is going to catch up with every evil person in this nation.
"The choice is yours, do what you can and God will do what you cannot."
The Bishop led the congregation to pray according to Joel 2 verse 21, that the God of Israel will fight for the nation and defend the land.