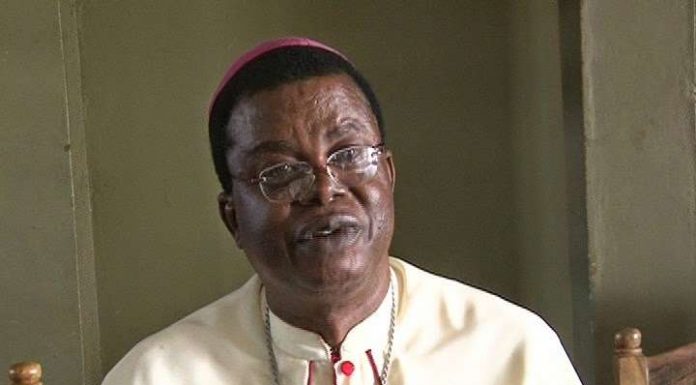 The Catholic Bishop of Awka Diocese, Reverend Paulinus Ezeokafor has denied claims that the Catholic Church has paid ransom to free any kidnapped priest and will never do so.
The Reverend made the statement at St. Patrick's Catholic Cathedral, Awka in reaction to the recent kidnap of a priest, Reverend Father Christopher Ogaga, in Aragba, Oviri-Okpe, Delta State, and the demand for a N15million ransom by the abductors.
The prelate said it would be unreasonable for the 'Universal Church' to pay for the release of any abducted priest. He explained that the reason the 'Mother Church' did not pay ransom to kidnappers was because the church relied solely on people's benevolence and goodwill for survival.
He queried why a right thinking person would think of kidnapping a priest of God, let alone, requesting ransom from the Church.
The cleric added that Catholic priests owned nothing, and therefore had nothing to give to anybody.
In his words, "Catholic priests live on parishioners' benevolence. Whatever they receive as gift is what they live on, no additional income anywhere. They have given up everything-children, wealth, and acquisition of property.
"They sacrificed their earthly pleasures just to serve God and humanity. They need prayers, help, encouragement and not this type of treatment.
"These people are working for God and humanity. They are not being paid. They rely solely on people's assistance, goodwill and kind gestures for their survival. Why go after those working out your salvation? I cannot understand it," Bishop Ezeokafor said.
It would be recalled that Father Ogaga was last week rescued by men of the Nigeria Police Force in Delta State.
By; Mayowa Samuel