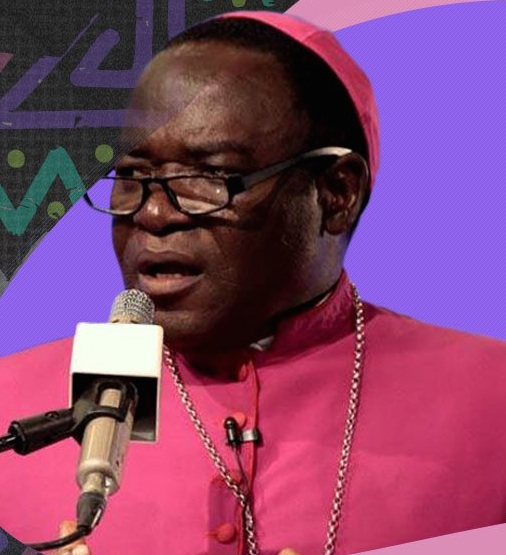 Matthew Kukah, Bishop of the Roman Catholic Diocese of Sokoto, has lamented the alleged marginalization of Christian students in some Northern tertiary institutions in Nigeria.
Speaking at a book launch, Bishop Kukah accused northern governors of aiding the injustice.
"As I'm talking here now, whether it is Bayero University, Usman Dan Fodio University, most of the universities and tertiary institutions in northern Nigeria, Christians don't have a place to worship after over 40 years of the existence of these universities and these are the areas where the intellectuals, those who are going to govern Nigeria, this is where they are.
"Up till today, as I'm talking to you, you can't find a single governor in northern Nigeria that will effortlessly sign a certificate of occupancy for the building of a church. Nowhere," Kukah deplored.
The cleric said the academic and security environment in the country discourages having frank discussion on insecurity.
He accused Nigerian scholars of fueling crisis by their views and teachings.
"We have a very serious crisis in our country. A crisis that relates to the fact that those who are in academia are simply miniature gods of ethnic hegemony. We can see from reactions, Boko Haram, politics in Nigeria, 2019 and others, when you listen to academicians, what we are saying are not different from what the people in our villages feel."
The bishop added that the orientation of northern children prepares them for violence against non-Muslims.
"I live in Sokoto and I have windows of my churches broken because young children are throwing stones at the cathedral. I had one of my parishioners went blind three years ago. His house was by the roadside. Children coming from Quranic studies threw stones to his house. I'm asking the question, what are these children being thought about the other person? This is a very serious crisis in northern Nigeria.
"These kids will grow up and I can't stop them from burning my church because they have given them, their superiors have given them the impression that somehow, not being a Muslim, you belong to different species."
He urged Nigerians to come together to identify themselves first as humans and not religious adherents. He gave instances to buttress his point.
"The point I'm making is that people are behaving like I cannot be a non-Muslim and study Islam. We have a crisis at our hands. A cousin of mine who is a non-Muslim just came back from Egypt. His Arabic is most likely better than that of most people in Nigeria but, in the course of his programme, he was sent out on the ground that he's doing too much of Arabic and truly he was digging much more than the people that are teaching.
"A cousin of mine, he's dead now, living in Kano called me one day and said his little son just brought a beautiful result but had 85 per cent in Arabic. And he said to me, why will this boy have 85 per cent in Arabic? I asked what is the problem? He said no, he got 70 per cent in CRK, why will he go and have 85 per cent in Arabic? I said Arabic is a subject. He said no, he could become a Muslim tomorrow."
He further stated that the limitation of individual views and the domestication of intellectualism lies the account of the problem we are faced in the country.
"We have a lot of people doing terrible, bad things. It hurts so much because people are just out-rightly evil. You go to Hajj, you go to Mecca, they are not going to treat you like every Muslim around there. As long as you are from Nigeria you would get a different treatment. You go to Jerusalem; you may have the biggest cross in the world. As long as you have a green passport, there's a way they are going to treat you.
"Human development is so fundamental to the growth of every society. If people are not free, they cannot grow."
By Ololade Olatimehin