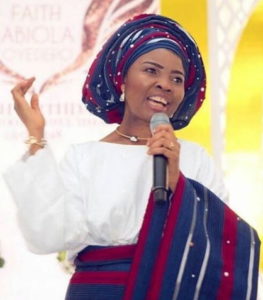 Pastor (Mrs) Faith Abiola Oyedepo, wife of the founder of the Living Faith Church Worldwide a.k.a. Winners' Chapel, David Oyedepo was born on this day in 1951.
In honor of her new age, Giantability News is celebrating this woman of God by recalling some of her life changing quotes even as she turns 61.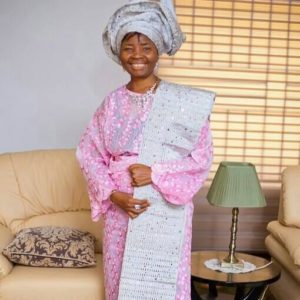 "Prayer from the heart, changes things on the earth."
"Whatsoever you see in your future is what you are permitted to get."
"A virtuous Woman is always careful to do her work and duties as unto the Lord."
"The only authentic demonstration of Faith is Action."
" Stay joyful so that you don't miss out on God's blessing for you."
" No matter how great your Faith is, if you don't Love, it's in Vain."
"If your life must count, you must take responsibility for it."
" If you do what he tells you to do, the Devil cannot undo you."
"What you see is determined my what you say."
"Pride must die so that God can be exalted in your life."
The woman of God has taken to her Instagram page to thank God for he "has been too faithful to fail and He will always be."
A Faith Abiola Oyedepo Medical of Service (FAOMDS) initiative has been inaugurated to celebrate God's healing power in her life.
In 2004, Pastor Faith battled a serious illness that almost took her life, but she prevailed.
Participants of the medical service are encouraged to reach out to the sick and the medically challenged by visiting them and interceding for them in prayers.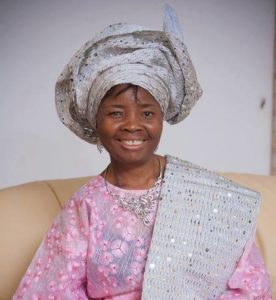 Many friends and well-wishers have also taken to twitter and other social media platforms to celebrate her as she has been a blessing to many.
Olusegun Olaitan took to twitter to write, "Happy Birthday Mummy Faith Oyedepo, on behalf of Hours Of Salvation Church Worldwide Inc. Triumphant Chapel int'l and all of us that are partakers of the liberation mandate. We celebrate you on your 61st birthday."
Leroy Okoro also tweeted, "Dear sweet mother. I know today is your birthday. The joy in Christ Jesus has been your eternal strength. Happy 61st birthday to mummy Faith Abiola Oyedepo."
Bishop Mike Bamidele wrote, "Happy Birthday to a mother of Nations. A mother in Israel. Maama. Pastor Mrs Faith Oyedepo. Wishing you many more years of joyful service to family, God s Kingdom, and humanity. Your spirituality,humility and humanity is legendary. You are simply exemplary!"
Faith is known for propagating the Good News of Jesus Christ alongside her husband, in numerous nations of the world, with the aim of liberating the oppressed
At 61, Pastor Faith has a lot to celebrate as she is endeared to many within and outside Nigeria especially for her endless work in strengthening the family unit.
Pastor Faith got married to David Oyedepo in 1982 and their marriage is blessed with four children David Jr, Isaac, Love and Joy.